Standard Rubber Products Co.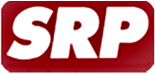 Standard Rubber Products Co. (SRP)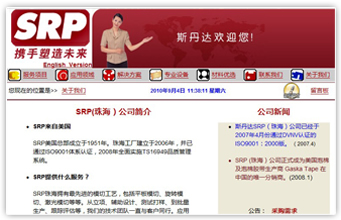 The Client: Standard Rubber Products Co. (SRP)
Standard Rubber Products Co. provides a wide range of companies with custom die-cutting services. They are an industry leader in waterjet cutting, laser cutting, and die-cutting of rubber and other non-metallic materials into custom parts and components. They offer manufacturing solutions for many industries, including telecommunications, computers, medical products and electronics.
Challenges:
When one of the SRP's largest customers moved their manufacturing facilities to China, the company had to adapt to keep their business. Their customer required that all purchased products be made in China. That meant that SRP had to build their own manufacturing plant in China to remain competitive. After establishing a presence in China, SRP knew that there had to be many more opportunities besides this one customer. However, with a marketing team in Chicago and no web presence, they had the challenge of building awareness in a distant country, in a foreign language, to an audience that didn't know them at all. They also now had two offices at opposite ends of the world, so a global IT network was needed to enhance their communications.
Solutions:
SRP hired Systemtek because of their convenient location in Chicago, and their understanding of U.S. and Chinese Internet culture. Systemtek developed a completely new Chinese website for SRP, allowing potential customers in China to read the SRP website in their native Chinese. Systemtek thoroughly researched Chinese keywords and tested them to select the best for their products. Systemtek also used their knowledge of proper optimization techniques for Baidu (the largest search engine in China), hosted the website in China, and used an optimized webpage structure.

In addition to their new websites, SRP continues to use Systemtek to support their Global IT infrastructure. Systemtek set up the new infrastructure, and now handles the maintenance of their global network and support for their China office's IT operations.
Results:
The new website has increased SRP's exposure to hundreds of interested companies in China. They are now well branded in China, and have a website with a Chinese style and easy navigation. The site is included in search engine results on Baidu.com for the most relevant keyword phrases, giving them exposure to China's vast Internet user base. Their completely separate Chinese website, hosted in China, will continue to appear in the search results for the foreseeable future. SRP also now has a fully operational global IT network, with hassle-free ongoing maintenance and support.