Wanxiang America Corporation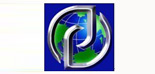 Wanxiang America Corporation
The Client: Wanxiang America Corporation
Wanxiang America is a stellar example of positive, bilateral trade cooperation between China and the United States. Wanxiang is a major provider of automotive and industrial parts and supplies in the U.S., and its participation in the American market in the last 15 years has resulted in sales of over $2 billion, involved 28 manufacturing facilities in 14 U.S. states, and employed more than 5000 employees across the country. Over the years it has continued to not just save American jobs, but also to create them, successfully creating value for customers, profit for shareholders, a future for employees, and benefits for the community of which they are a part.
Challenges:
In January 2011, a Chinese Official delegation including President Hu Jintao visited a special US Midwest Enterprises Exhibition that featured Wanxiang America among other Chinese companies that have operations in the US Midwest. Wanxiang, the organizer of this tradeshow, was for security purposes given very little advance notice of the President's visiting, and they contacted Systemtek to help produce the very large-scale event. In particular, our challenges were to complete the job within a very small timeframe, and to do it very professionally, with the capacity to show off not just Wanxiang's achievements but also those of other Chinese companies.

Another key aspect of Wanxiang's presentation for the President was a ten-minute informational video that displayed Wanxiang's achievements over the last fifteen years. Not only did the work done on this video need to be particularly professional, but it had to be completed on a quick deadline.


Solutions:
Firstly, the event was produced for Wanxiang through close coordination with our tradeshow partner in order to design a massive show that ultimately featured a 20,000 square foot display and 11 different exhibit booths. This exhibition needed to be polished to the level of being presentable to state heads, and the space planning had to be completed within only a couple short weeks.

This means that Systemtek, coordinating closely with its trade show partner Skyline Tradetec, worked around the clock to achieve this high level of professionalism. This process included initial planning, show design, acquisition of tradeshow material, setting up the wood laminate floors and custom-cut carpet, the complete electric and heating plan, and finally, installing a stage with a sound system. The press conference of the event was simulcast to over 1 billion viewers and over 45 media outlets worldwide.



Systemtek (Do Business In China) also worked closely with its video production partner to help develop this piece (see below), which includes features like a subtitling track that features professionally-composed simplified Chinese. Not only did our creative team work intimately with the video's other designers in order to bring the subtitles to life, but the entire project was also completed under an impressive time crunch: from debriefing to post-production, our company was able to submit our substantial contribution in mere days.


Results:
This particular trade exhibition in Chicago, was, notably, the only stop that President Hu Jintao made outside of Washington during his January 2011 state visit. For our company, the event was successful first because the tradeshow itself received positive remarks from the Chinese president, who indicated that the future for enterprises in China and the US is very bright, as evidenced by an interest in continuing economic relations as facilitated by gateway cities like Chicago. From the President's visit, it is clear that the work being done cooperatively between these two countries is deeply significant.

According to Pin Ni, CEO of Wanxiang America and a Vice President of the Chinese General Chamber of Commerce USA, "Your team got everything done perfectly and on time. There was no margin for error at this important trade exposition and your team performed flawlessly."



Secondly, all those involved with the video were very happy with the result we produced on behalf of Wanxiang America, whose presentation succeeded in exhibiting its strong history of work to the President and the Chinese official delegation. The video is available for viewing here:



A video reviewing the tradeshow is also available: